Jewelry Appraisals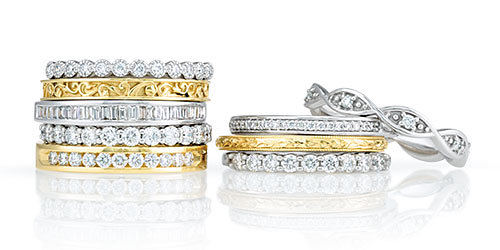 There are lots of questions to ask about insuring and appraising your jewelry. 
What is the purpose for the insurance? Estate, Replacement Value? Divorce? Fair Market Value?
What needs to be appraised? Usually anything worth more than $1000.00 is recommended. Insurance companies vary. 
Does my home owners insurance cover a loss? Call your homeowners or renters insurance to find out. 
How often should I update my appraisal and jewelry insurance? Usually every 5 years. 
Getting started
Come in for a consultation
Sarah Huggins, Certified Insurance Appraiser™ and Graduate Gemologist of the Gemological Institute of America with training from the American Gem Society and The Jewelers Education Foundation. The public is invited to stop by the store where she would be happy to discuss the value of a CIA appraisal for insurance. Certified Insurance Appraiser will review your jewelry with you. Our appraisal laboratory is in house  so you can rest easy knowing your jewelry is safe. Make an appointment to wait in the gallery as photographs and measurements are taken of your jewelry for evaluation.  
In most cases written appraisals are finished within two weeks from your appointment date.  In addition to the hard copy, we will gladly send electronic versions to your insurance company or for your records.