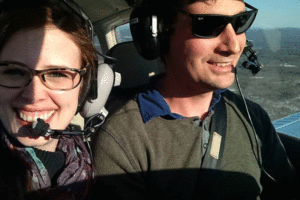 Sarah Huggins was raised in rural New England with an artistic upbringing.  Her work is an extension of who she is and greatly influenced by the cosmos, nature and compassion for others through design and natural elements. Her passion began as a child in her parents' backyard, mining for quartz crystals and borrowing microscopes from the school's science department.
She received her formal training through the Gemological Institute of America, where she earned the prestigious title of Graduate Gemologist. Her career began in 2005 as a Designer & Gemologist for renowned local jeweler, Mark Knipe Goldsmiths in Concord, New Hampshire before establishing Gemfirst in 2017.
Sarah currently resides in Barnstead, New Hampshire with her muse, Steven Lemieux and daughter who both provide inspiration for her designs and ambition.
Steven Lemieux came from a family of hard working tradesmen. He started his career as the owner of a professional dry wall company in the northern part of New Hampshire.
In 2012, Steven set off to Florida to follow his passion of aviation and become a Pilot. He returned to New Hampshire in 2014 and is now currently a corporate pilot and part time flight instructor.
When Steven is not flying, he can be found in the deep woods of Northern Canada but not much can draw him away from the shop and helping Sarah make beautiful jewelry.